Track your shipments on Telegram
TrackBot is a Telegram bot for tracking all your shipments.
Free, forever.
Start TrackBot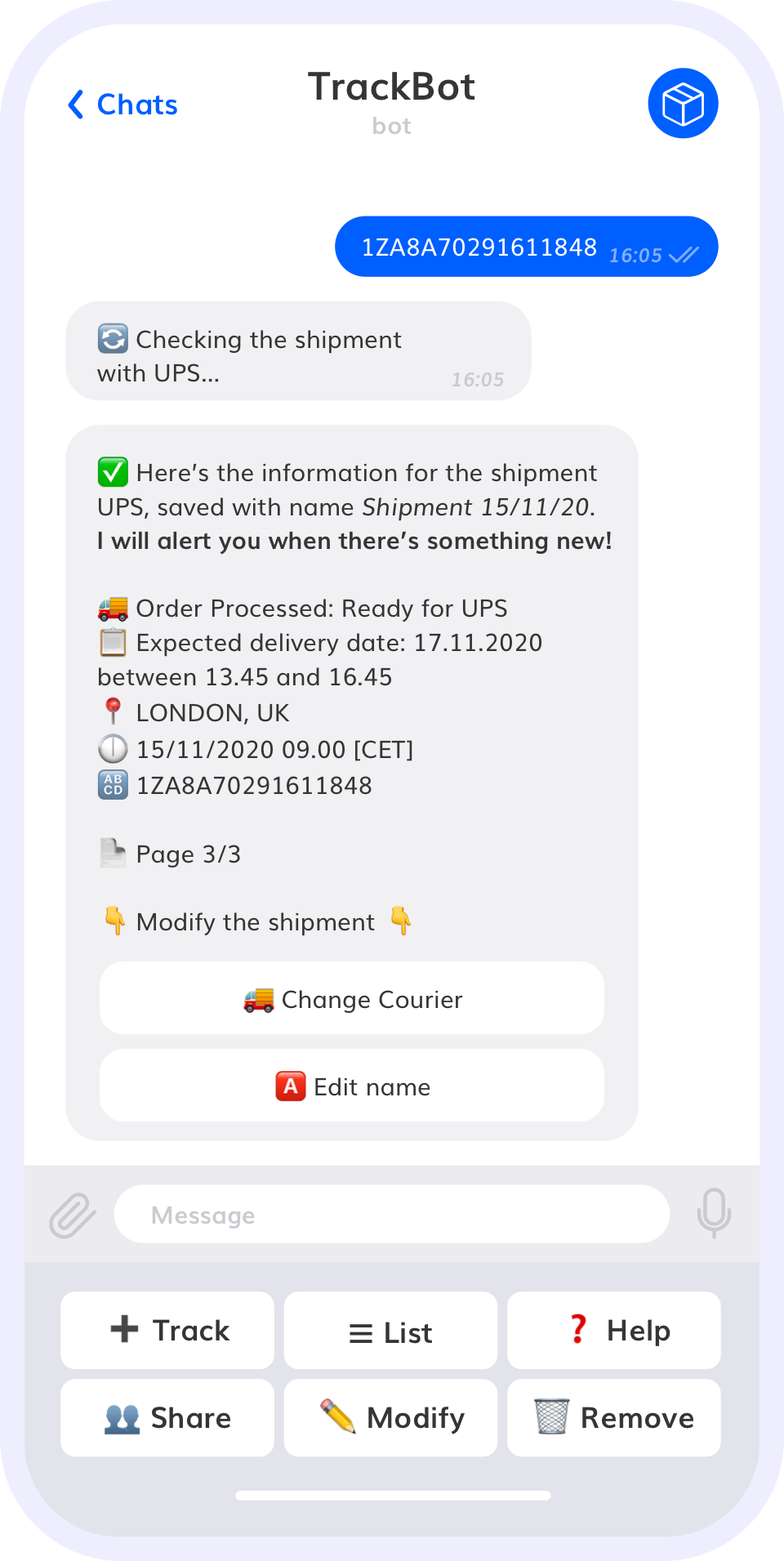 TrackBot features
Free
The service is completely free and unlimited!
Automatic courier recognition
TrackBot automatically detects the courier of the shipment by using machine learning techniques, with an accuracy higher than 97%.
See all the supported couriers
Timely notifications
Notifications are fast and reliable to keep you updated.
Learn more
Shipments sharing
Easily share your shipments with friends and family.
Learn more
9 languages supported
Available in English, Italian, German, French, Spanish, Dutch, Russian, Brazilian Portuguese and Ukrainian.
Learn more
Estimated delivery date
View the estimated delivery date for couriers that support it.
Need help?
Are you having difficulties tracking a shipment, finding a courier or using TrackBot?
Make sure to follow our social accounts for status updates or check out the help page.
Go to help page